We no longer accept walk in orders. Please call us at (931) 526-5386 or email us at order@dgprinting.net with any questions or orders. Thank you.
×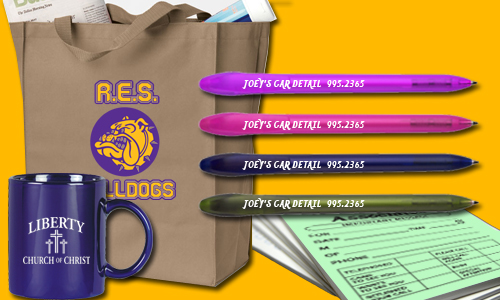 We can print on almost any promotional item. We specialize in small quantity orders so we have no minimums. This allows our customers to only order what they need. Feel free to call or email with questions about your many options. Examples of promo items include: mugs, pens, keychains, usb drives, mousepads, canvas bags, notepads, magnets, and much more!

*Please note: If a product is not listed on our website that does not mean we don't print it. Please call or inquire about a quote for any printed item.