We no longer accept walk in orders. Please call us at (931) 526-5386 or email us at order@dgprinting.net with any questions or orders. Thank you.
×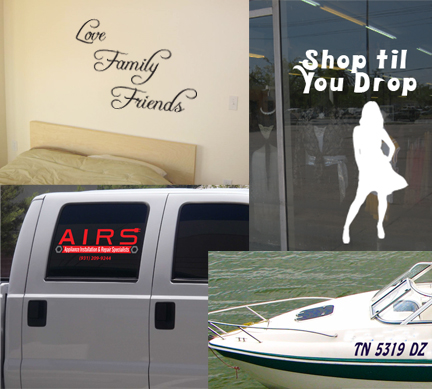 V I N Y L C U T L E T T E R I N G for vehicles, interior walls, windows or any other application. Many colors available. All custom designs, so email us your idea.

*Please note: If a product is not listed on our website that does not mean we don't print it. Please call or inquire about a quote for any printed item.