Vinyl Decals & Bumper Stickers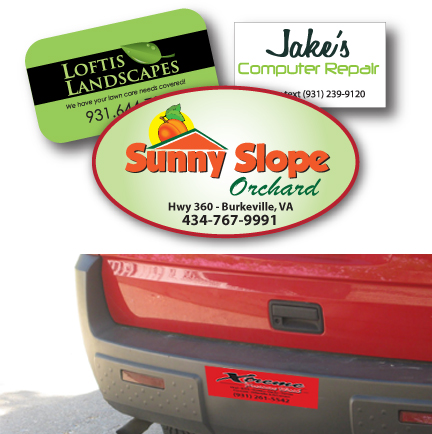 Make a statement with your logo or a bumper sticker on our vinyl decals. Many sizes, color options and lamination available.

*Please note: If a product is not listed on our website that does not mean we don't print it. Please call or inquire about a quote for any printed item.