*Please note: If a product is not listed on our website that does not mean we don't print it. Please call or inquire about a quote for any printed item.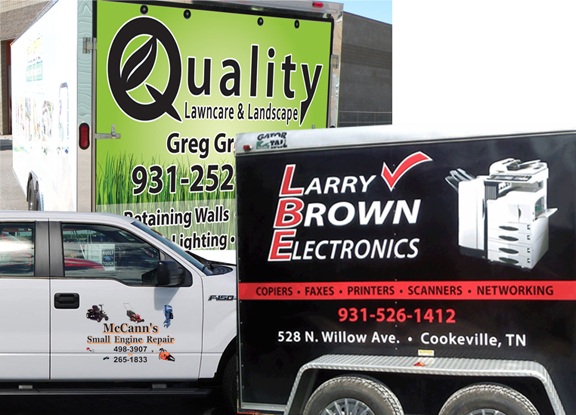 Want your full color design on your vehicle or trailer? From design to installation, we make it as painless as possible. We offer onsite installation!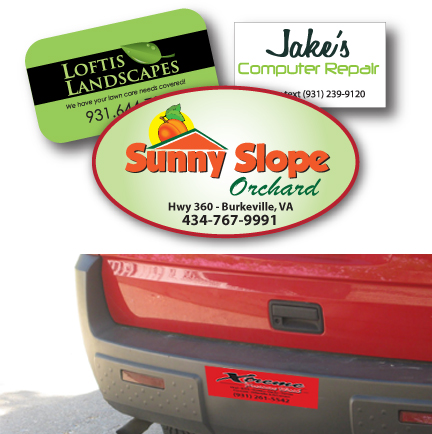 Make a statement with your logo or a bumper sticker on our vinyl decals. Many sizes, color options and lamination available.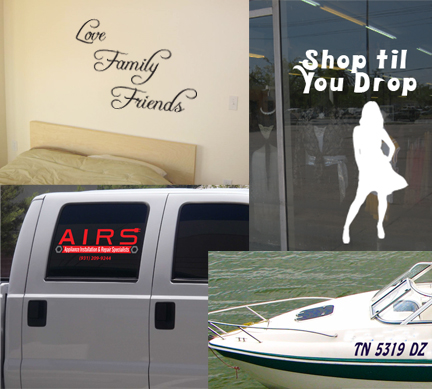 V I N Y L C U T L E T T E R I N G for vehicles, interior walls, windows or any other application. Many colors available. All custom designs, so email us your idea.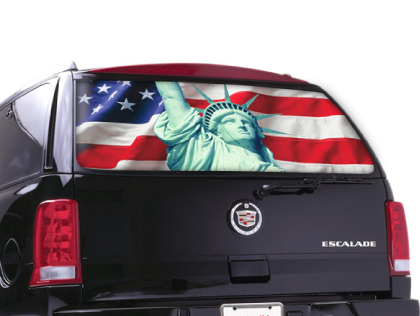 Make a statement with perforated window film. Display full color graphics on your back windshield or front door without compromising your view! We can design, print and install on site.